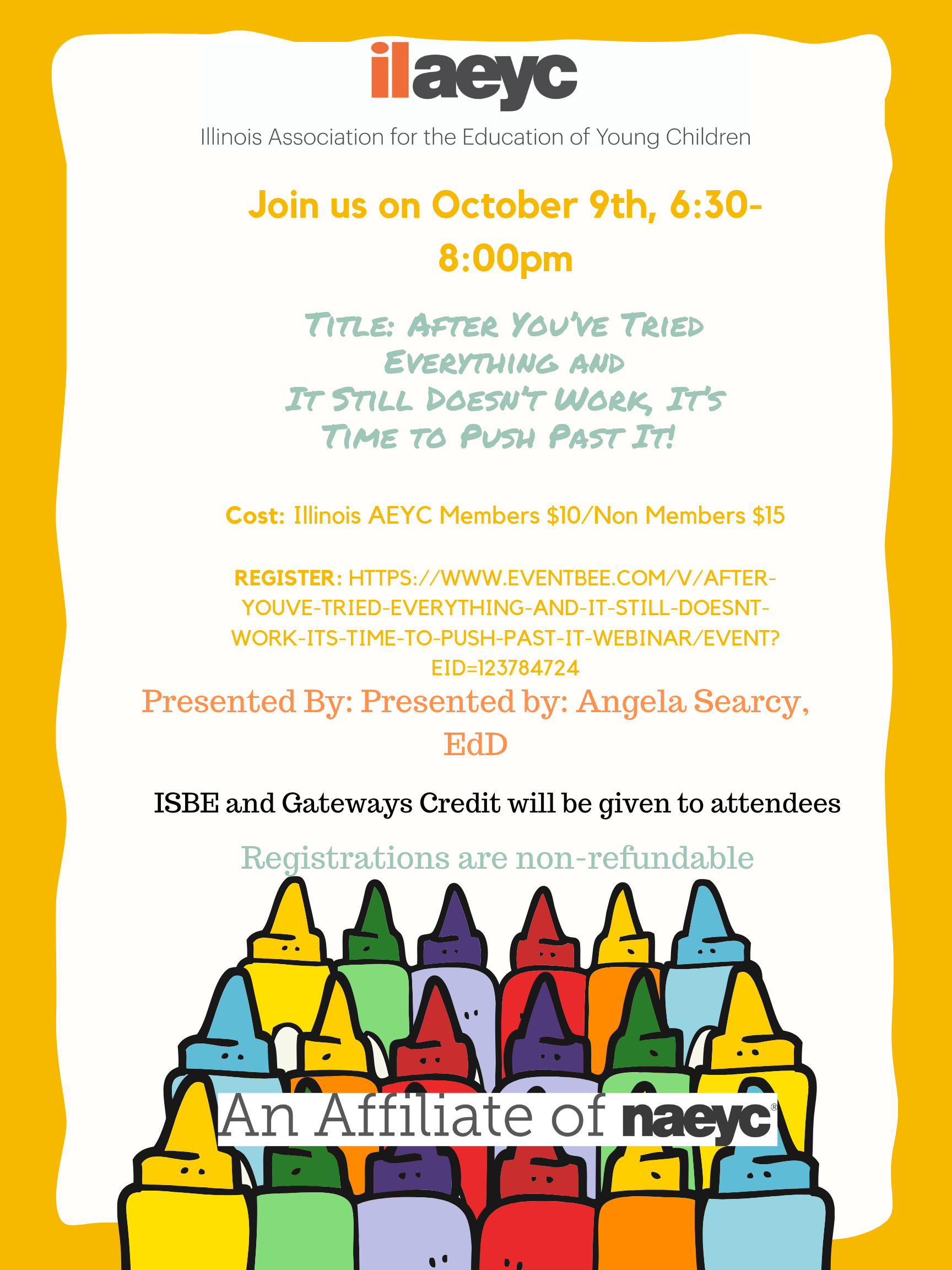 Register today!
What: After You've Tried Everything and It Still Doesn't Work, It's Time to Push Past It!
When: October 9th, 6:30-8:00pm
Where: Webinar- from your own home!
Cost: $10 for Illinois AEYC Members; $15 for non-members
Register here: https://www.eventbee.com/v/after-youve-tried-everything-and-it-still-doesnt-work-its-time-to-push-past-it-webinar/event?eid=123784724
Gateways and ISBE Professional Development Credit will be given for attendees who attend the webinar and complete the assessment.
Not a member? Click here to join.